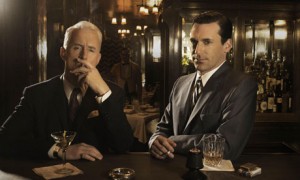 So Mad Men Season 5 is about to premier and I'm pretty freaking giddy about it.
Take a quick look around this blog and you can imagine why I would dig a show about the golden age of advertising.  Today's post is less about lame topical link bait and more about a conversation I had the other day with a fellow affiliate.  (In before stupid post about how AM is like the hunger games)
I think most IMers including myself lean heavy into one of two categories of being either creative driven (the drapers) or system driven (the rogers).  Basically the creative guys and the account men.
Meet The Drapers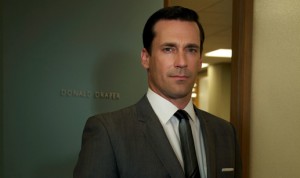 The creative AMs are all about the ads, the landers, the angles, and the ideas.  They think outside the box, they don't copy ads, and they work as a one man wolf pack.  They like to research the target demographic, they want to put themselves in the customers shoes, they want to write the perfect LP copy.
These are the same AMs who are also hopelessly disorganized.  Need an image? Sure! I keep it in that one folder marked "photos" which is buried in one of these 20 unrelated sub-folders cluttering my desktop.  They get so excited about something new they find themselves always jumping from project to project.  They have all the best intentions of scientifically split testing and running multi-variate LP tests, but most of the calls wind up based in gut feelings and hunches.
They have a background in sales, entrepreneurship, and marketing.  They hate math.
Meet The Rogers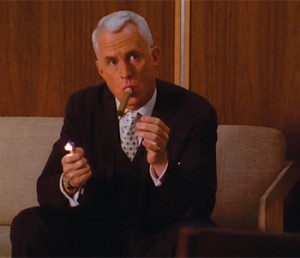 The systematic AMs use all the tools imaginable.  They scrape ads, they scrape, urls, and they automate as much as possible.  They hire VAs, freelancers, desginers, and copy writers.  They run everything by the numbers.  Who gives a shit what the images mean to people just find out which one gives me a profitable CTR.  They have a system in place for determining ad performance and everything else.  They are highly organized.  They split test in a much more scientific manner.  Their copy sucks, their ideas are unoriginal, and they don't understand people.
They have a background in programming, web dev, and love math.
The point is neither is better than the other and most of us have at least a few qualities of both.  Some people come up with the best ideas ever, but lack the organizational skills and technical ability to make them come to life.  Some people optimize all their campaigns by the book, test everything, and still can't make a fucking nickel, because they just don't know how to sell.
Who do you think you are?  What qualities and skills would you like to inherent from the other side?
Me? I'm definitely a draper (but I drink like roger).
Cheers to 3 martini lunches and smoking indoors
Strov