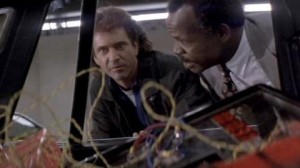 Are you using scarcity to drive up your conversions?  You should be.  They don't call it Cost-Per-Action for nothing.
Scarcity is one of the key differences between direct response campaigns and branding campaigns.  If your promoting any type of CPA offer you are being paid only for fresh juicy leads that you produce right now.  Ads with high consumer recall rates are great for branders. (ex: hilarious bud light commercials), but for you the opportunity is long gone if you can't get the user to take immediate action on your offer.
Confession time I used to suck at producing scarcity or applying any amount of sales pressure, and it's still a skill I can always improve upon.  Long before I ever heard of affiliate marketing I was working in outside B2B sales.  I did fairly well as a salesman, but my weakness was always in applying sales pressure.  I think this stemmed from my own personal hatred of "pushy salesmen" and I decided that I wouldn't want to be perceived like that.
Consumers are blessed with a talent, and that talent is pulling excuses out of their ass.  In my biz sales days I learned the hard way that "let me talk to my wife about it she handles all of ______ for my business" or "come back tomorrow and I'll be ready to sign up" really means "Go F$%# Yourself" about 99% of the time.
Ever wonder why someone would bother to click on your ad, read your lander, click on another link, and then not sign up for a free offer?  It's because their excuse was better than your sales pitch.  Basically you failed at convincing them to take action right now.  When you look at your own campaigns think what if some one were to say "I'll sign up later" or "I don't have time to fill out this form".  What could you do to combat this excuse?
Quoting my favorite bible of direct response Ca$hvertising "There's no skill involved.  It couldn't be easier."  Dr. Direct is certainly correct.  Creating scarcity isn't terribly difficult, in fact its often as easy as simply placing a deadline on your offer.  Here are examples and ideas for producing scarcity in your copy.
"Sign Up For Free Today Only"
"Offer Expires XX/XX/XXXX"
"Only (7) New Members Will Be Accepted"
"Supplies Are Limited"
"You have X:XX minutes left to use this coupon"
Limited, left, only, and expires are just a few words that can make a drastically different impact on how your offer or campaign is perceived in the users eyes.  Search around and you'll find several free scripts for count down clocks, date scripts, etc. that you can use to automatically add customized scarcity to your landing pages.
If you want to see some awesome scarcity in action of course late night infomercials are a great example, but one of my personal favorites is the site GILT Groupe.  Big discounts with limited time sales is what makes this company such a winner and it really works.  I don't even want to say how many damn pairs of shoes I've bought from them, because they crushed me with impulse.
So Tick-Tock guys time is running out to start putting scarcity in your ads if you don't just remember you won't get another chance.
-Cheers
Strov
§ One Response to WARNING! This Post Will Self Destruct In (10) Seconds.